Marrah & Associates is founded on the vision of the supremacy of the law and equality of all persons before it. The firm is grounded on the values of trust, legal innovation and efficiency. It is committed to being at the forefront of the practice of the law, justice delivery, respect for human rights and adherence to the rule of law. It seeks to be a trusted law firm without borders—by stretching out to meet the demands and needs of persons both within and without the borders of Sierra Leone.
Offering Legal Advice and Opinion

Providing Corporate Legal Services

Engrossing & Registering Legal Documents
Brokering Deals & Settlements

Advocates for Rule of Law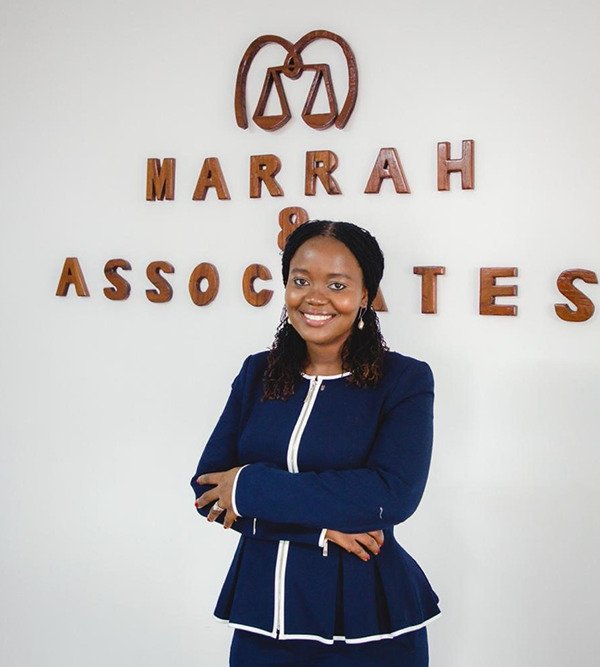 We pride ourselves in

Delivering Value
At Marrah & Associates, we commit to providing legal expertise and solutions through cutting edge legal tools and techniques. We undertake to provide only the best quality advice and legal support every time. We are devoted to delivering excellent services to our clients. The firm is client-centred and is therefore committed to always putting the needs of the client at the heart of what we do. This is why we strive at all times to deliver satisfactory services in helping clients achieve their desired results. Fantastic client service is our main goal and is what distinguishes us from the rest. Our firm views clients as partners in its business and handles their problems or needs from a perspective of shared-interest. This is what inspires the quality of our expertise and the extent to which we go to deliver excellent value for money. We believe we exist for our clients and we therefore regard them as the greatest assets of our business. We endeavour to always align our values and goals with the needs of our clients. This informs our constant investment in our human resource so that our clients can benefit from our wide-ranging and up-to-date knowledge on the law and its dynamics. We pledge dedicated commitment to our clients' briefs and provision of results tailored to meet their individual needs/circumstances.
Our approach

Strategy & Activism
The firm draws on the wealth of experience in the practice of virtually every aspect of the law and reputation of its managing partner's cause lawyering and activism. It is therefore guided by its unwavering respect for the rule of law, equality and good governance in servicing commercial needs, litigating matters and its provision of broad spectrum of legal services to its clients. We are dedicated to achieving the best results for our corporate, commercial and other clients by always striving to score legal victories through litigation, arbitration or securing win-win results through aggressive negotiations, mediations or conciliations.  The firm holds the view that lawyers are social engineers who must be involved in the making of any nation. The firm is therefore committed to being a leading defender of the rule of law and advocate for good governance. It is our view that an environment where there is a functional rule of law and good governance, is the best form of security for legal and business interests.